Gleamo
Rainbow lamp Gleamo night light projector for home decor
Regular price
Sale price
$29.99 USD
Unit price
per
Sale
Sold out
VISUALLY PLEASING – Ease your mind, enjoy some peace, and tranquility with our Rainbow lamp. It's a perfect addition to any room, providing a perfect touch of beauty that's also calming: it can turn a boring living room into a relaxing oasis right away.

IDEAL LIGHT PROJECTION – You won't be bothered by the colors of the Rainbow lamp projector because they're neither too brilliant nor dim: the light lamp is energy-efficient and glare-free. With its natural colors and soft glow, this aesthetic lamp is sure to bring peace and relaxation into any room.

360 DEGREE ROTATION – So whether it's a wedding party, a fun party for kids, or a photography session, you can ace it with our rainbow night light. Capture the colors in all their glory with this 360 degrees rotating light. With different angles available, you can snap photos like a pro!

QUALITY CONSTRUCT – The led rainbow light lamp is made up of iron and aluminum for maximum durability. Furthermore, the stable base keeps the lamp balanced and in place, while the sturdy and high-quality construct ensures the lamp to lasts for years to come. Use the Plugin cable to light it up.

CONVENIENT AND EASY TO INSTALL – The Rainbow lamp features a convenient ON/OFF switch that makes them super easy to use. Gift it to your loved ones as it will surely please everyone, thanks to the warm and cozy feeling it brings along.
PRODUCT DESCRIPTION
Introducing the Rainbow projector lamp: the perfect way to bring a bit of the outdoors and its stunning tranquility into your home! With its mood-soothing capabilities, this modern projector lamp will be sure to create a warm and peaceful atmosphere. Get ready to take your home vibes to the next level! 🌈
The rainbow lamp helps to reduce seasonal affective disorder
Our rainbow night light is perfect for creating a relaxing atmosphere in your bedroom, living room, or any other space where you want to unwind and destress. It's also ideal for those who suffer from seasonal affective disorder (SAD) or who live in areas with limited light.
Rainbow projector lamp helps for Instant Serotonin Boost
One of the biggest rainbow projector lamp benefits is the product's ability to give you an instant serotonin boost. The warm glow of this lamp can improve your body's serotonin levels, making you feel good. A benefit like this is reason enough to place a lamp on your side table or any other part of the room.
The rainbow night light helps to create the golden hour effect
You can experience a real rainbow in your own home with the rainbow night light. This modern projector lamp creates a natural golden hour effect in any living space. The 360-degree rotation of the lamp head is nice for perfect photography. Enjoy a romantic escape with the realistic ambiance provided by this unique lamp.
The rainbow lamp helps to create a cheerful environment
Experience the calming and soothing ambiance of a Rainbow in your own home with our beautiful bedroom Lamp. Our lamp simulates the warm colors of a rainbow, creating a tranquil environment that will help you unwind after a long day.
With the placement adjustments of the lamp, you can customize your Rainbow experience to fit your mood and preferences. Adjust the size of the hue with the placement of the lamp far or near the wall.
Whether you want a soft and subtle glow or a more intense and vibrant display, our night lamp can accommodate your needs. The romantic feeling stays with the different lights such as the blue, pink, and green of the rainbow projection lamp.
Better constructional features
Made with high-quality materials, our rainbow lamp is built to last and will provide you with years of use. It's also easy to operate and requires minimal maintenance, making it a hassle-free addition to your home decor for kids.
Immerse yourself in the magical scene rainbow touch creates and this cute night light got the magic to transform your exclusive space into a dreamier destination.
Bring the beauty and vibe of a Rainbow into your home with our night Light. Order yours today and experience the calming benefits of the lamp.
PRODUCT FEATURES
Style: Rainbow lamp
Brand: Gleamo
Color: Rainbow
Product dimensions: 12cm*12cm*42.5cm
Special features: Chorded with an ON/OFF switch
Light source type: LED
Finish type: Coated
Material: Aluminum
Remote control: NO
FROM THE BRAND
Gleamo is dedicated to providing families with the best quality products. We offer various products designed to make every moment more beautiful, easier, and happier. Gleamo has been founded on the principle that every person deserves access to high-quality lighting solutions at an affordable price.
Our mission is to create and take care of people by creating innovative designs for home décor, office accessories, and seasonal decorating needs. Introducing the perfect rainbow night light projector for relaxing evenings outdoors! It is the perfect children's room lamp.
The rainbow night light is an ideal choice for lighting in various spaces. Its romantic view and deep colors of light change the vibe instantly. The lamp creates a perfect atmosphere for chilling alone or with your partner. 
Our rainbow projector night light provides a warm, inviting glow. You can also use the 360 degrees rotating feature of the lamp head to capture fantastic indoor shoots. With an on/off switch, NO remote control, it's easy to get just the right amount of light. Perfect for your porch, patio, wall, or deck! Made with sturdy iron and aluminum construction, these aesthetic lights are sure to last for years.
The rainbow lamp is a Perfect gift for loved ones
So gift the rainbow lamp to your loved ones on different occasions, knowing it will stay with them for years to come. These beautiful lamps with different lights provide a calming and visually pleasing vibe that is perfect for any room. So add a touch of relaxation to your space with a rainbow lamp today!
ADD TO CART NOW!
Shipping & Returns

Free shipping on all orders over 80$.

We ship all Canada orders within 1-5 business days!
Dimensions

L:12cm X B:12cm X H:42.5cm
Share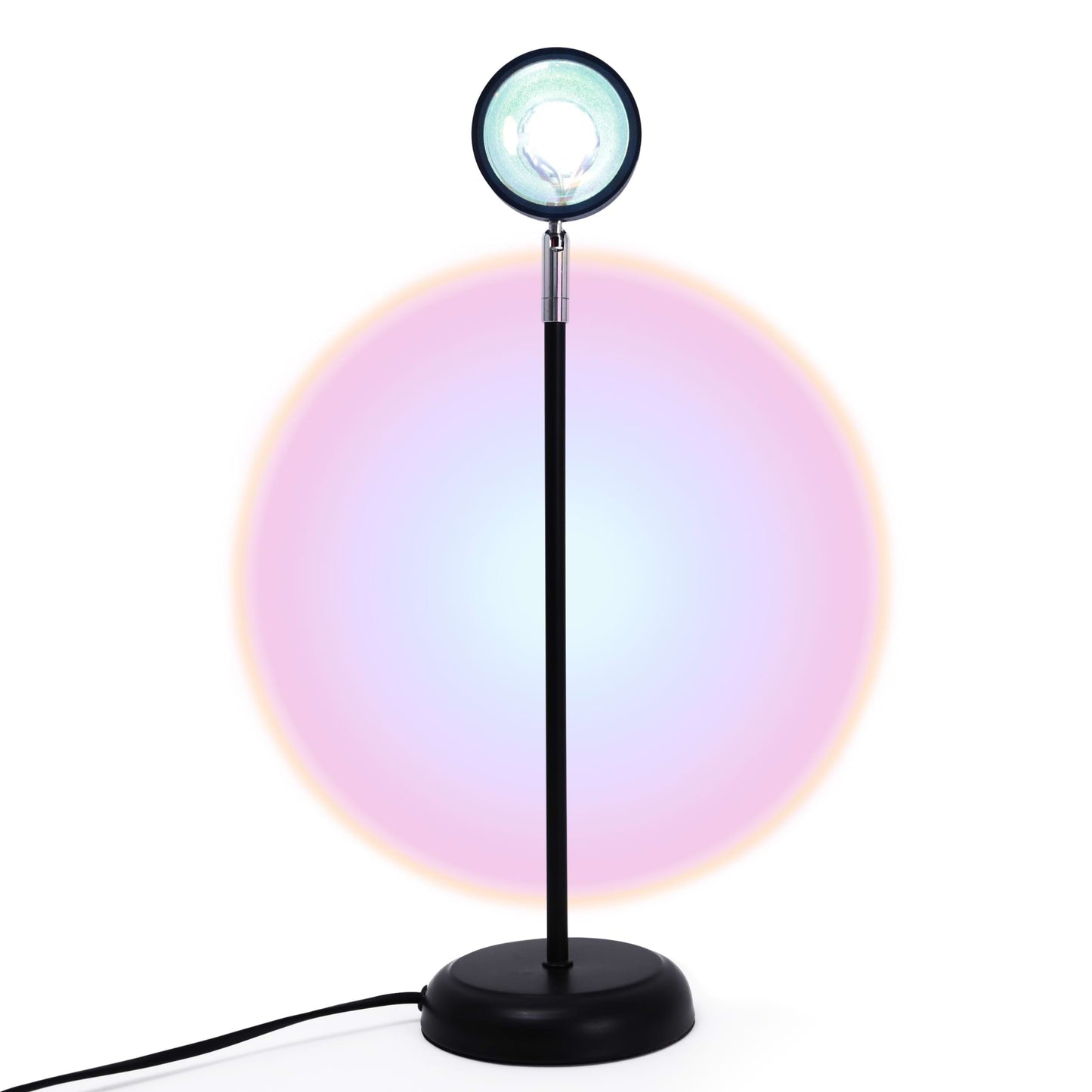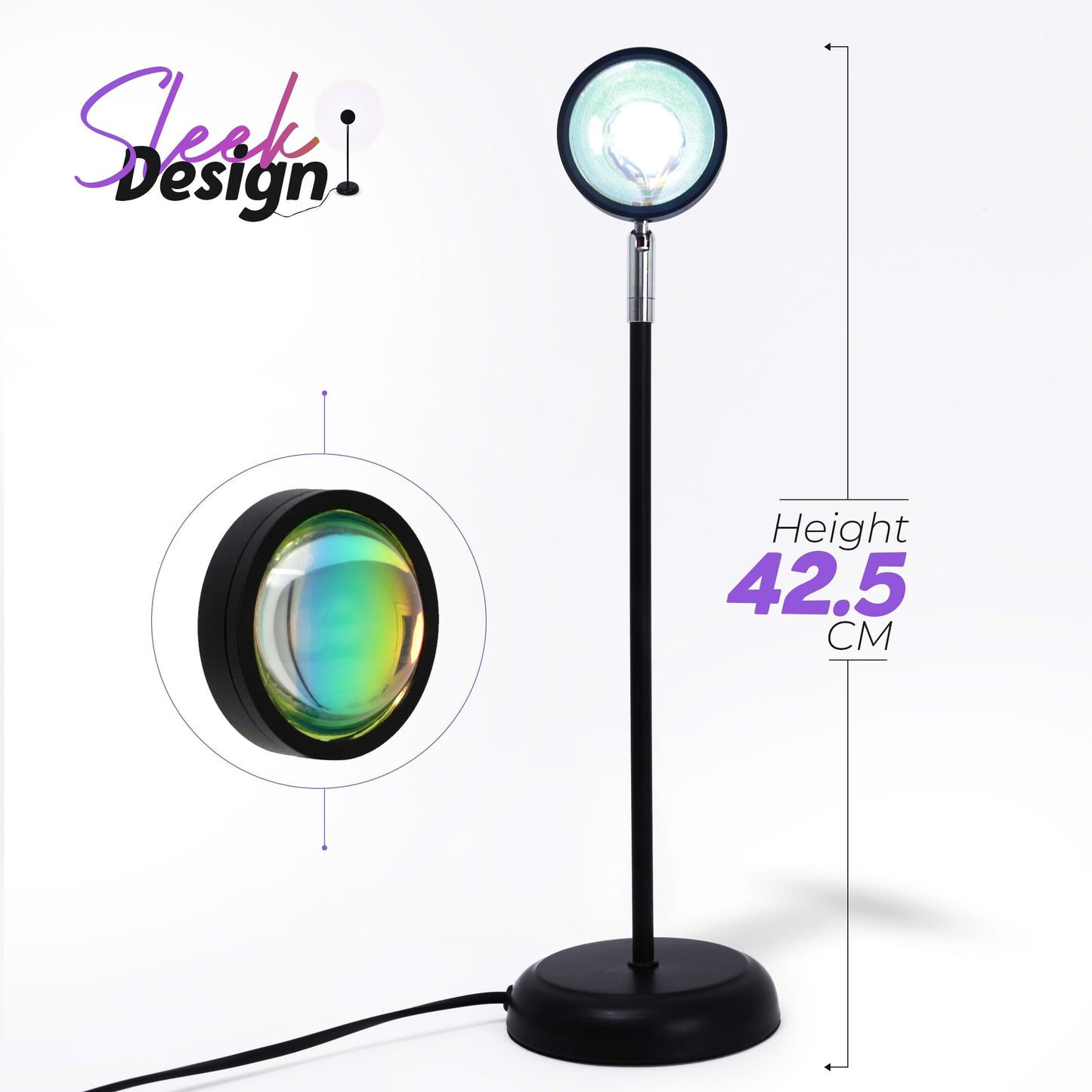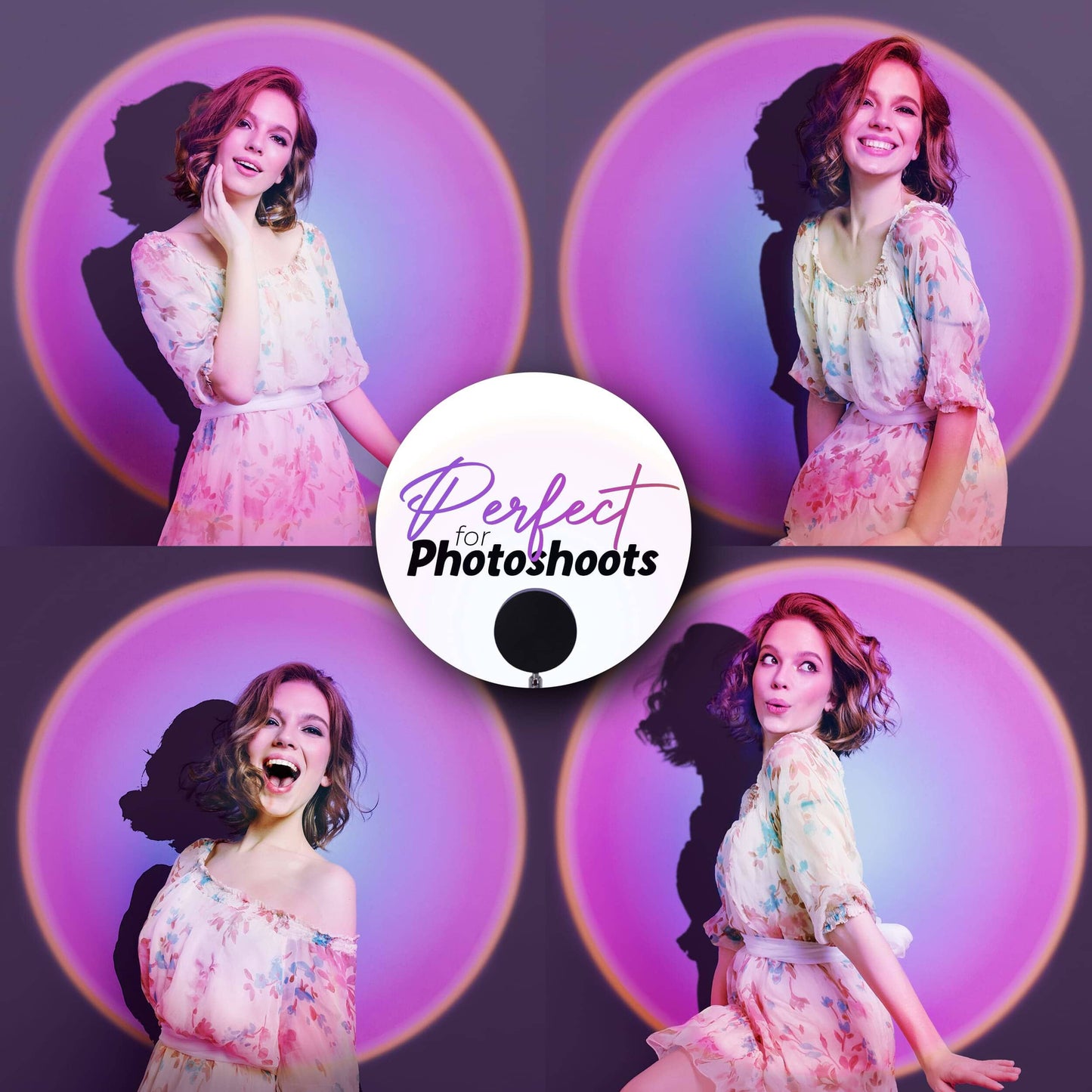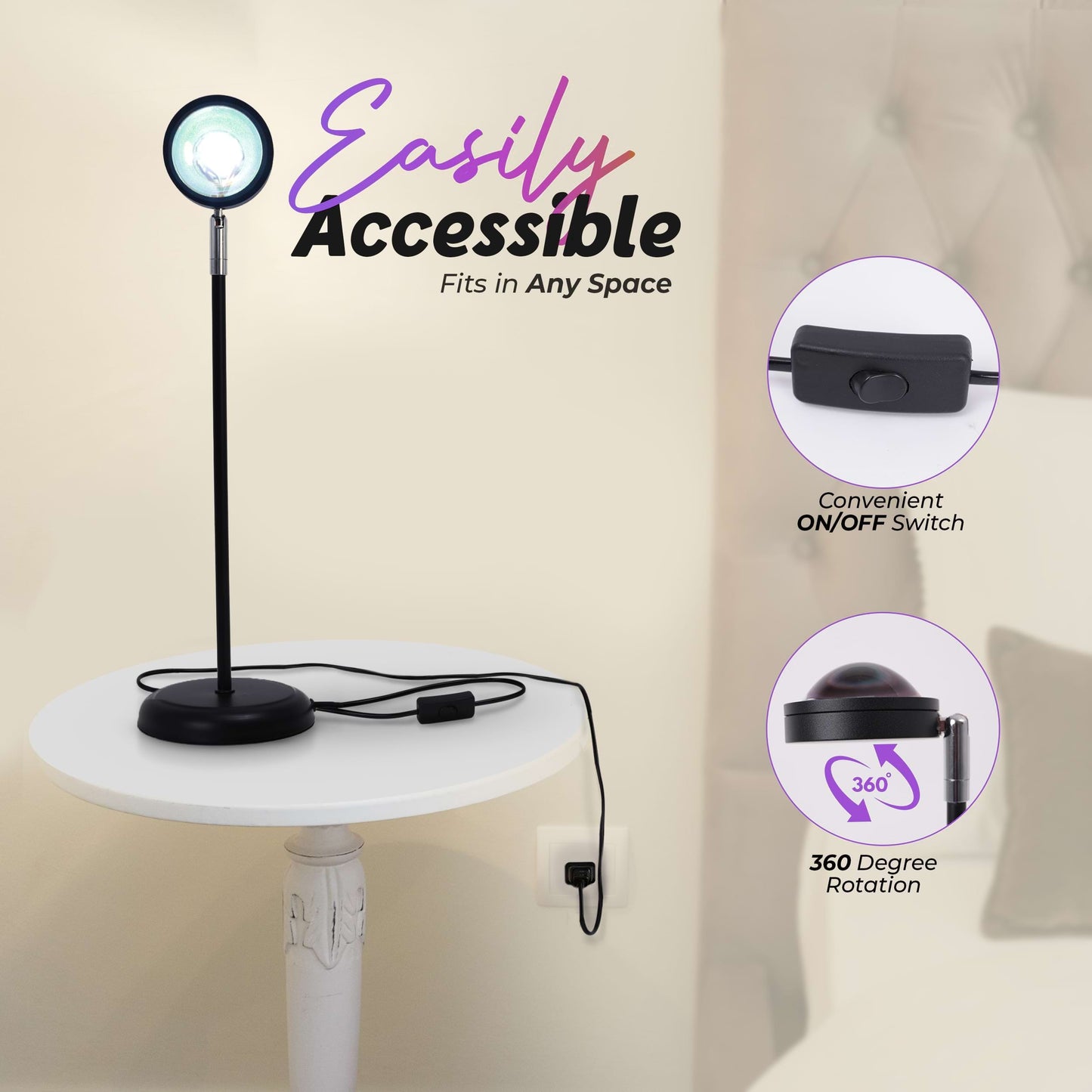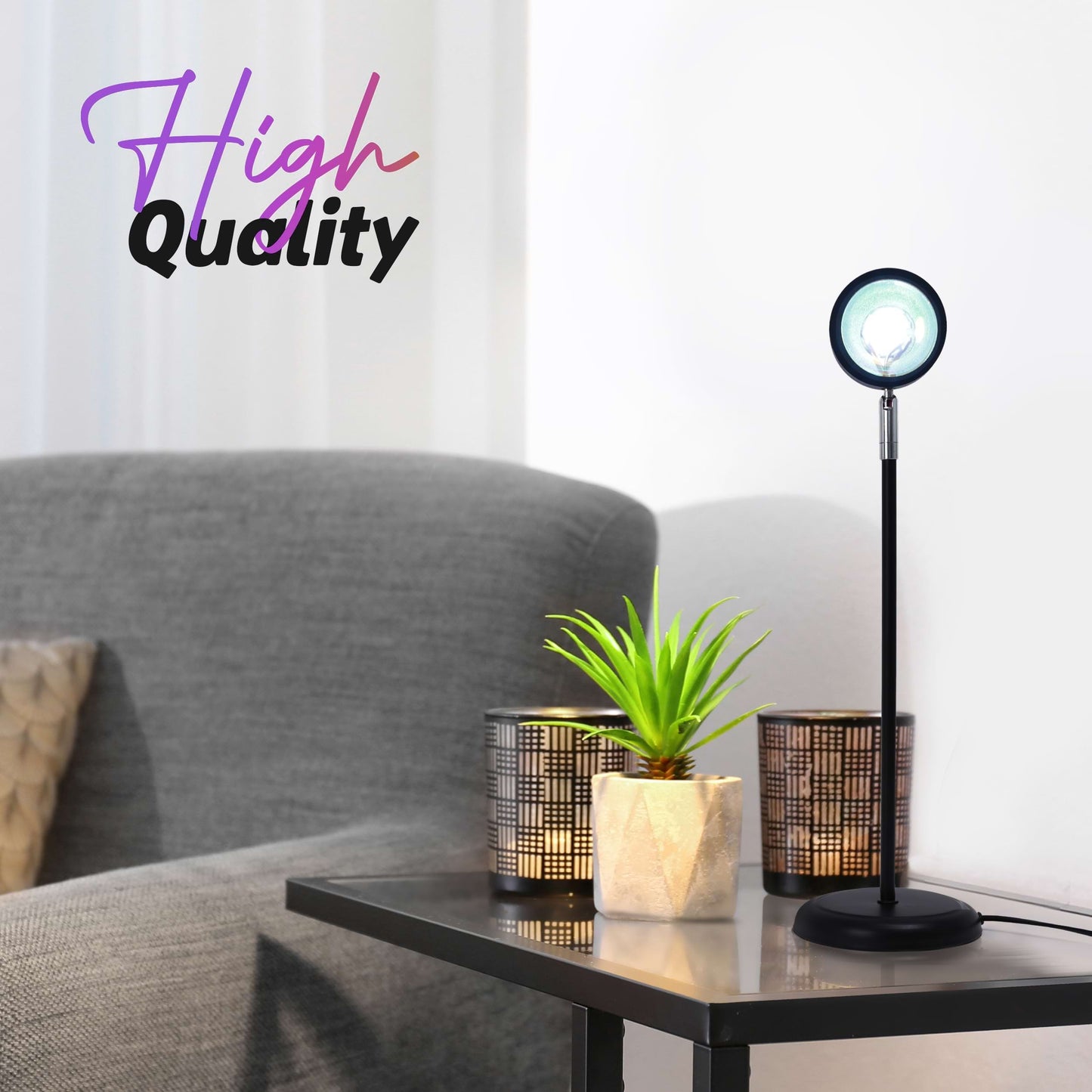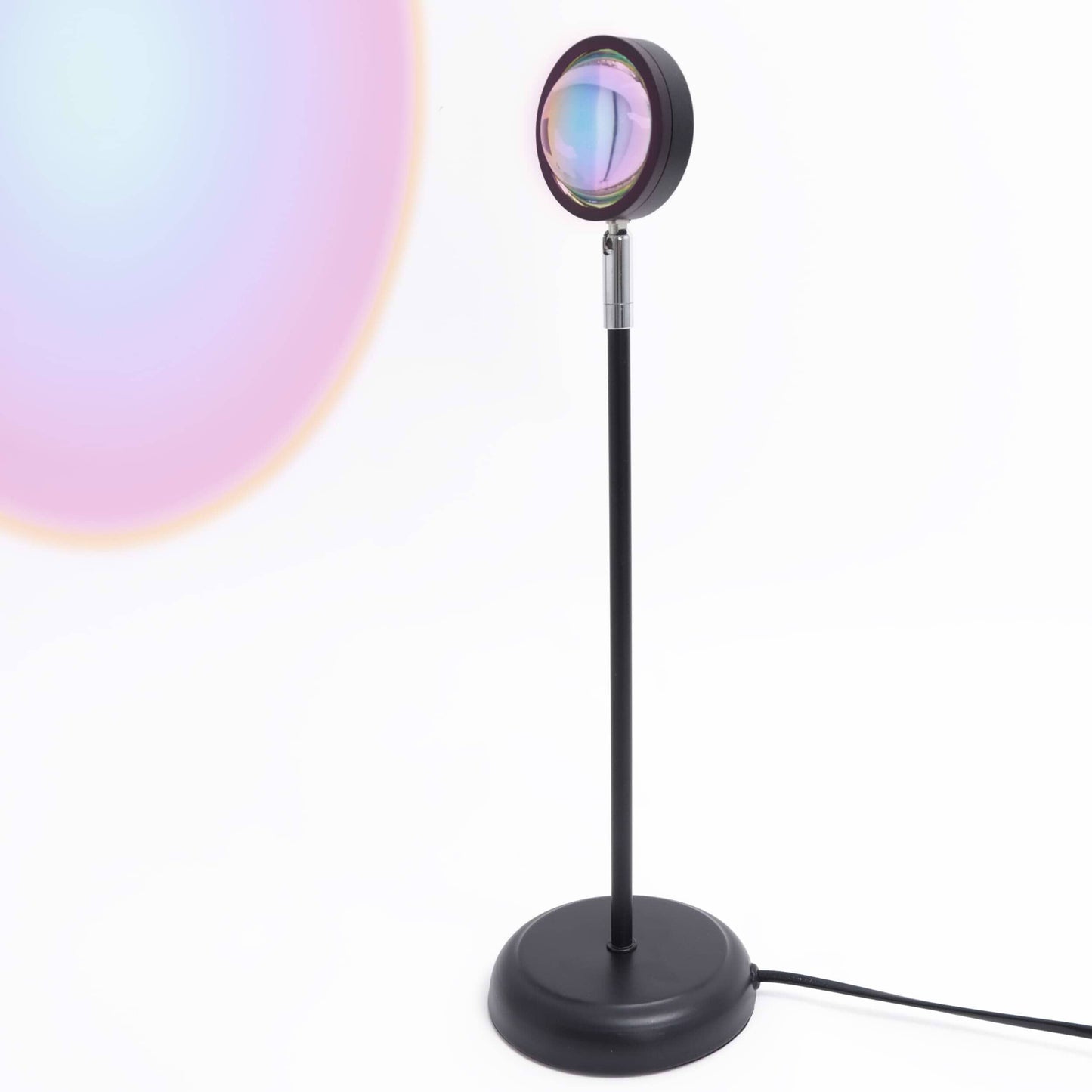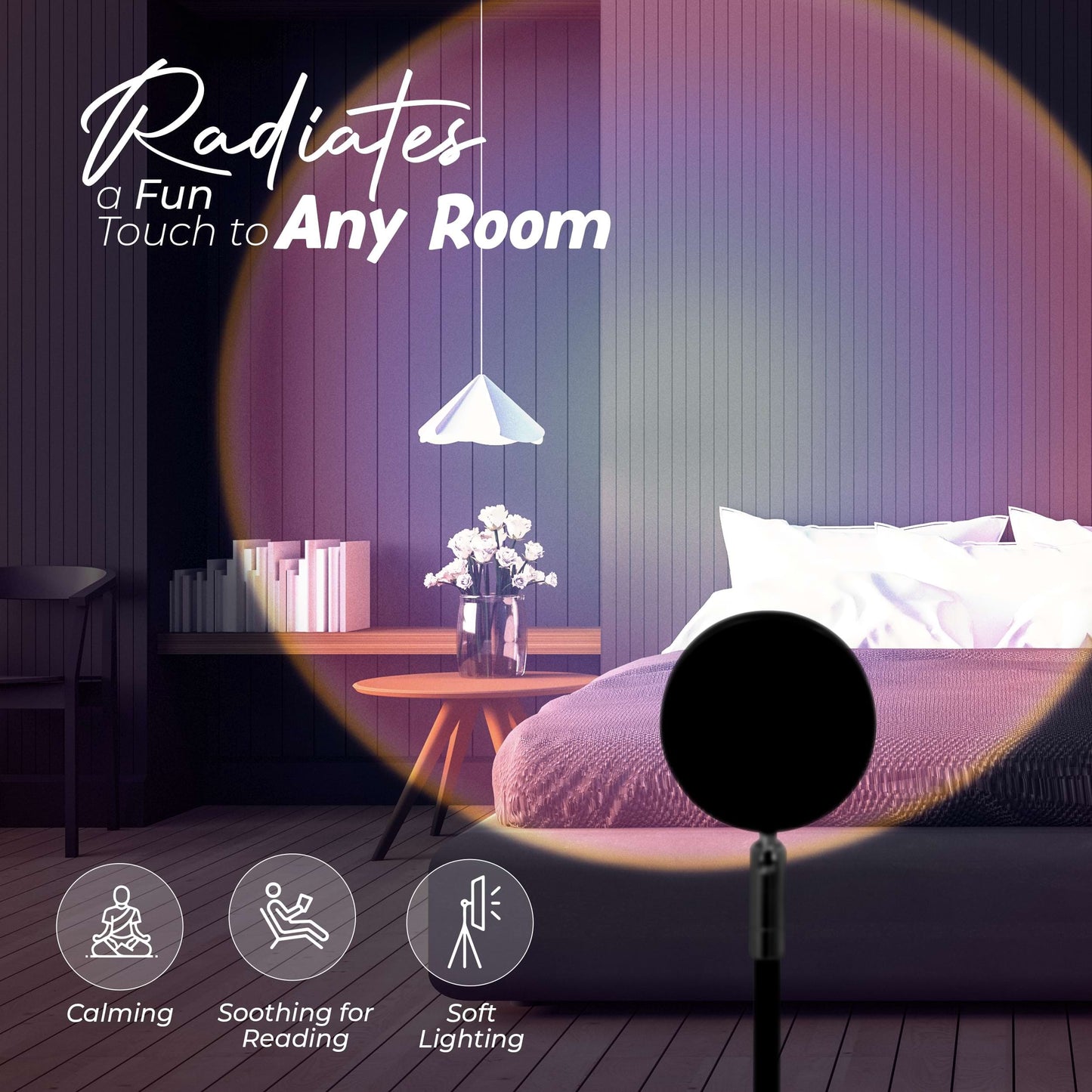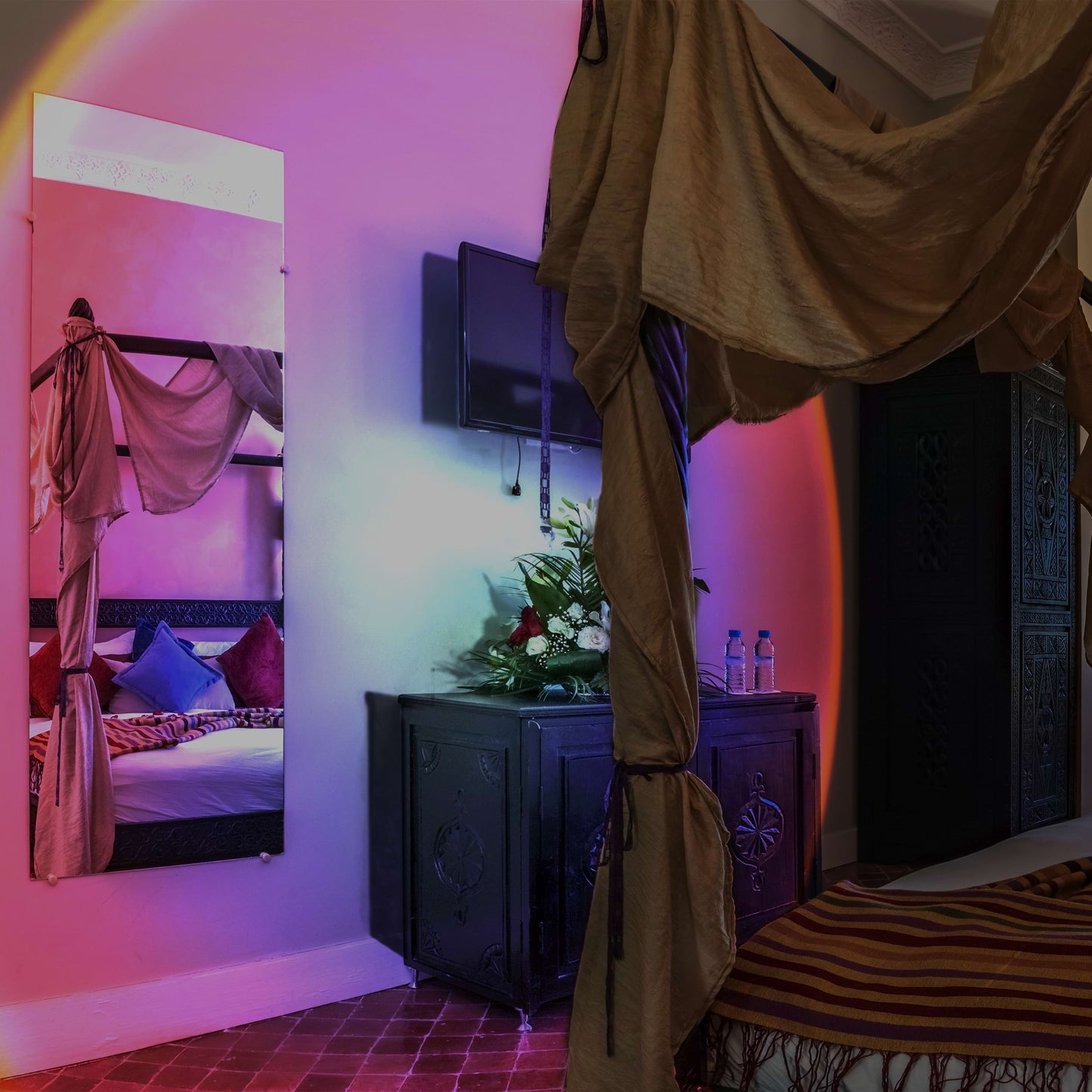 Fancy lamp
Great purchase. This lamp is great. I love the quality and vibe of light. Very simple to setup and does not take too much space.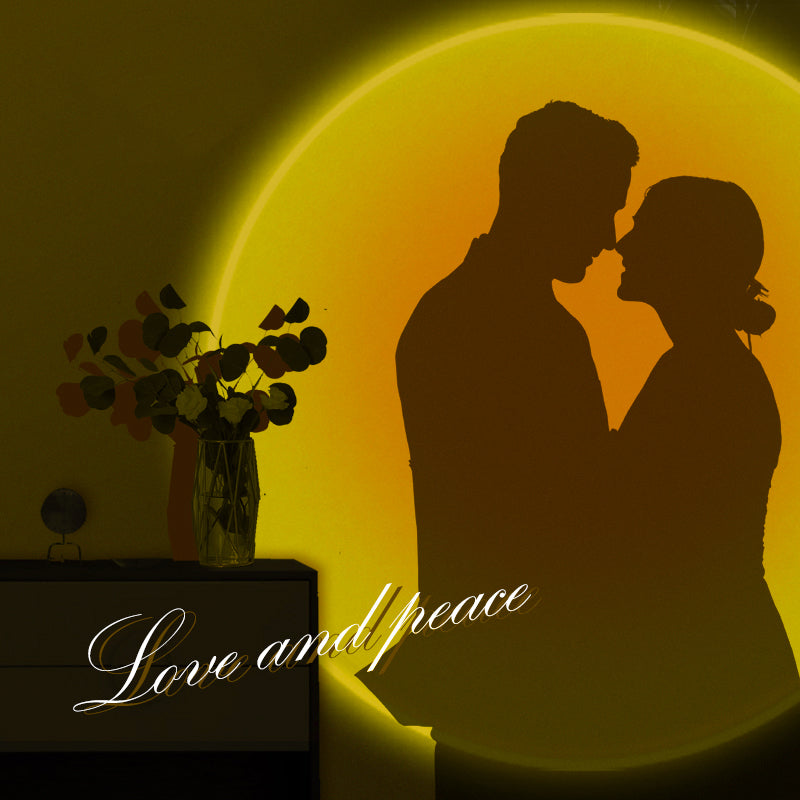 THE PERFECT GIFT FOR YOUR LOVED ONES
The projection lamp is the perfect way to show your loved ones how much you care. This unique lamp casts a beautiful orange hue that creates a calming atmosphere in any room. Let your loved one experience the warm and inviting glow of the sunset. The lamp is sure to please anyone who receives it. Help your special one decorate their home with this beautiful lamp.