Bring innovation into your room
Introducing the perfect sunset light projector for relaxing evenings outdoors. We offer products designed to make every moment more beautiful, relaxing, and happier.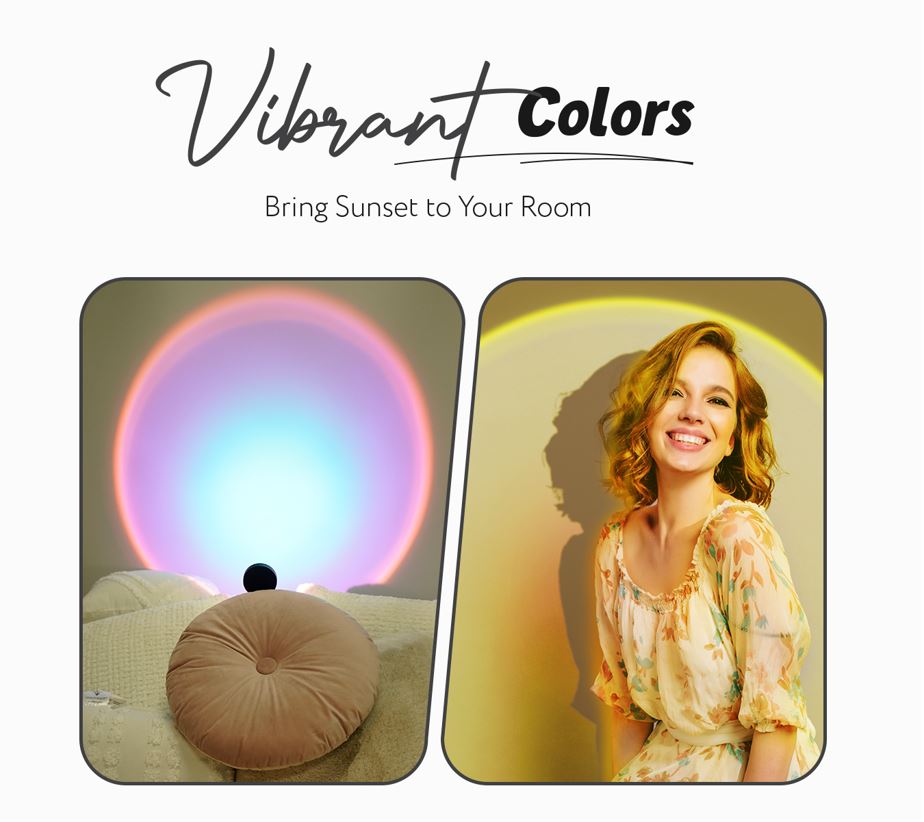 VISUALLY PLEASING
Ease your mind and enjoy some peace and tranquility with our Sunset Light. It's a perfect addition to any room, providing a touch of beauty that's also calming: it can turn a boring living room into a relaxing oasis right away.
The vibrant colours of the rainbow make images pleasing and uplifting. Our versatile rainbow lamp is perfect for photography lighting. It emits natural and warm light for capturing those stunning rainbow shots.

The adjustable height and angle will always help you get the best lighting. Take your photography to the next level with the sun colors. Get your sun lamp and add a natural glow to your shots. This soft and calming light is perfect for bedside reading.

Its natural colors also drift off to sleep peacefully. The sunset red lamp will transport you to a quiet oasis every time. In relaxing sunset red color forget the stress of your daily routine. Come home to the warm embrace of the sunset red lamp every night.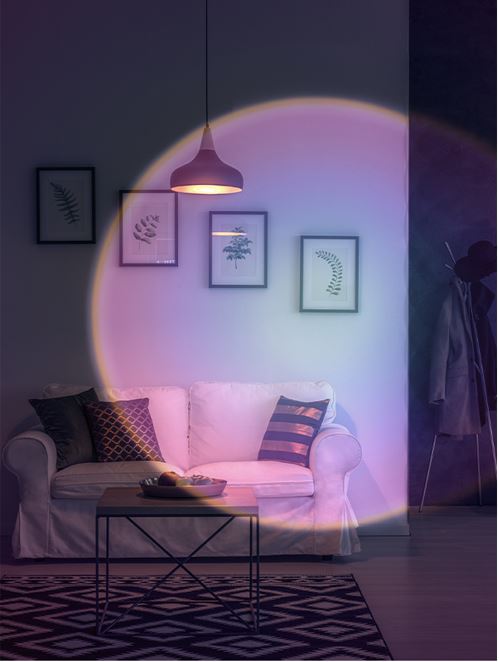 ELEGANT DECOR LAMP
Bring the magic of a summer rainbow into your home with this beautiful lamp. The rainbow Lamp is the perfect way to add a touch of elegance to any room. It also provides beautiful lighting to the bedroom and home parties. This lamp will create a warm and inviting atmosphere for your guests. Give your home a gorgeous look with beautiful and natural rainbow colours. Add this lamp to your home and spruce up your home decor.
QUALITY FEATURES
QUALITY CONSTRUCT

The led sunset lamp is made up of iron and aluminum for maximum durability. Furthermore, the stable base keeps it balanced and in place, while the sturdy and high-quality construct ensures it lasts for years to come. Use the Plugin cable to light it up.

IDEAL LIGHT PROJECTION

You won't be bothered by the colors because they're neither too brilliant nor dim: the light is energy-efficient and glare-free. With its natural colors and soft glow, this aesthetic lamp is sure to bring peace and relaxation into any room.